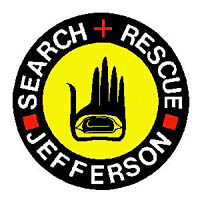 2001 JCARES Web Site
1999 JCARES Web Site
Standing Instructions
and Calendar
Shelters and Resources
Areas of Specialization
Roster/Callout List
JSAR/ESAR Info
and Calendar
JSAR Radio Procedures



"ARES is a public service organization coordinated by the American Radio Relay League. It consists of licensed Amateur Radio Operators who have voluntarily registered their qualifications and equipment to provide emergency communications for public service events as needed. ARES groups are dedicated to serving the communities where they live, working hand in hand with the American Red Cross, local and state governments, and other nonprofit, community-service organizations. The central focus of ARES training and activites are to keep its members well practiced in providing emergency communications when normal means of communications have failed." -- ARES




"Founded in 1952, the Radio Amateur Civil Emergency Service (RACES) is a public service that provides a reserve communications group within government agencies in times of extraordinary need. During periods of activation, RACES personnel are called upon to perform many tasks for the government agencies they serve. Although the exact nature of each activation will be different, the common thread is communications. The Federal Communications Commission (FCC) is responsible for the regulation of RACES operations. Each RACES group is administrated by a local, county, or state civil defense agency responsible for disaster services. This civil defense agency is typically an emergency services or emergency management organization, sometimes within another agency such as police or fire. In some areas, RACES may be part of an agency's Auxiliary Communications Service (ACS)."
-- RACES


Jefferson County
Amateur Radio
Emergency Service



JCARES is a group of FCC licensed amateur radio operators who provide communications support for local emergency and disaster relief operations when requested by county agencies such as the Jefferson County Director of Emergency Management.

JCARES also provides communications support for public civic events such as the Rhody Run (May), the Jefferson County Fair (August) and the Kinetic Sculpture race (October). Teams within JCARES are on call for support operations with Jefferson Search And Rescue and are trained in the use of direction finding equipment used to find ELT or EPIRB location transmitters carried by aircraft and boats.

JCARES welcomes men and women who want to participate in this kind of public service. Membership requirements are:
A current FCC Amateur Radio License;
A current State of Washington Emergency Worker Identification Card; and
A willingness to put in time when you least expect it!
If you are interested, come to one of our meetings.



Jefferson County ARES/RACES
P.O. Box 75
Nordland, WA 98358

Meets: Second Friday of the month,
10 a.m. at the Tri-Area Center in Chimacum.



Many JCARES training and emergency callouts are done jointly with Jefferson Search And Rescue and other groups. Some personnel are members of both. FCC licensing exams are given once every three months, usually at the Tri Area Center. For information on the exams and how to prepare for them, call George (W7ROC) or Patti Fiedler (W7RNS) at 385-0025, or e-mail them at fiedler@olypen.com

The blue vests with the text "AMATEUR RADIO" have been found! These were made for use at emergency situations where they help identify assisting hams. They can be obtained from Ruth Bascom (KB6NCN) for $11. Call 385-9590 for more info. This page last updated 25 July 1999.

For info on JCARES or updates to membership roster:
Owen Mulkey (KC7KCL) at owen@olympus.net

Send comments on, or updates for JCARES site to:
Robyn Walters (K7SR) at rwalters@olympus.net

JCARES 1999 web pages written by:
Phil Keys (KJ7ET) philkeys@olympus.net

JCARES 1999 pages edited and posted by:
Phil Meany (KC7EXN) pmeany@olympus.net



Jefferson County Sheriff's Office
81 Elkins Road - Port Hadlock, Washington 98339
911 in Emergency
Phone: (360) 385-3831
Toll-Free: 1-800-552-0750
Fax: (360) 379-0521

| Home | JSAR | Contact | Jefferson County | Ten Essentials |
| Trip Plan | Mission Planner | ARES/RACES |
| Washington SAR | Port Townsend Guide |

Jefferson Search And Rescue is a Washington non-profit corporation. Volunteer members are dedicated to search and rescue and public education services for the people of Jefferson County and the entire Olympic Peninsula. JSAR missions are directed by the Jefferson County Sheriff's Office which has legal responsibility under Washington State law (RCW Chapter 38.52) for all search and rescue activities in the county. Since its founding in 1976, JSAR members have contributed thousands of hours of community service in searches, rescues and demanding training missions to give members the skills required by state and national rescue agencies. Membership in JSAR and JCARES is open to any qualified resident of Jefferson County, Washington.


---
Contact Terms of Use Privacy Statement Notice and Disclaimer
Copyright © 2000 Dennis Cowals. All rights reserved. Updated 6/20/00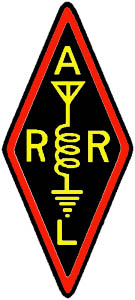 Majestic Research
Solar Activity Monitor



Magnetic Declination

Port Townsend, WA 98368
48 Deg. 07 Min. 02 Sec.
North Latitude (48.104012)
122 Deg. 45 Min. 33 Sec.
West Longitude (-122.794457)

ARRL Locator

Sunrise / Sunset

WorldTime.com

Naval Observatory
UTC Clock


N.O.A.A. Aviation,
Marine, Mountain
& River Forecasts
Washington Tides
Olympic Region
- WA DOT
Hood Canal Bridge